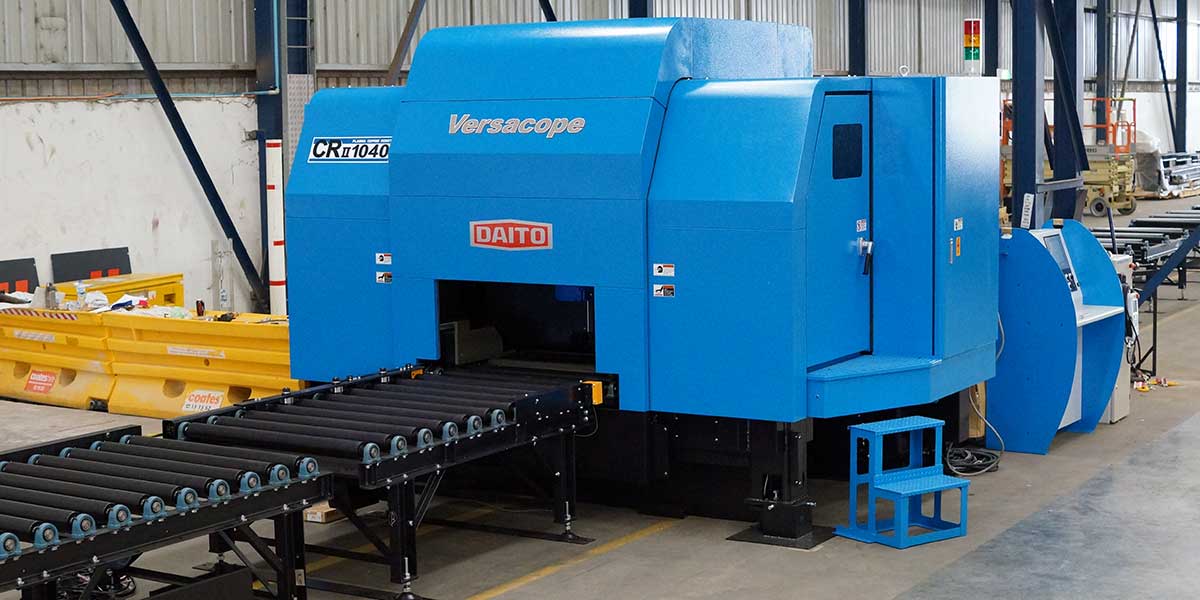 We have a Current Genuine offer on Australia's and New Zealand's most popular Beam Coping Robot. 
Save approx. AUD $80,000 on the Daito CRII-1040 'Versacope' CNC Coping Robot. Only 1 machine for a December / January delivery. This is a legitiamte chance to secure a machine at it's best ever price.
Daito CRII-1040 'Versacope' CNC Coping Robot
Features:
The fastest cutting sequences out of any machine in class.
Best plasma cutting quality on the market.
Daito plasma bolt hole technology.
'Versacope' means versatile coping (the CR has become a steel fabricators most trusted and favoured machine)
Do it all in one machine (cut to length and cut bolt holes).
Cut almost any profile.
Cut almost any shape or connection.
Save workshop space with this compact design (but yet the largest capacity).
Low investment cost. 1 machine. 1 set of conveyors. 1 set stockyard transfers.
Get the latest technology (and reliability) from Japan.
Package includes:
Hypertherm HPR 260XD Plasma system
Motoman high speed industrial robot
12m in-feed roller covneyors
12m out-feed roller conveyors
Full engineers fee (inc. car hire, hotel, meals)
Installation, commissioning and training
* No Dust Collector
Plus a December 2017 delivery if your quick.
Please call to find out full package information.
Thank you
Ben George, +61 407 429 923
GET IN TOUCH